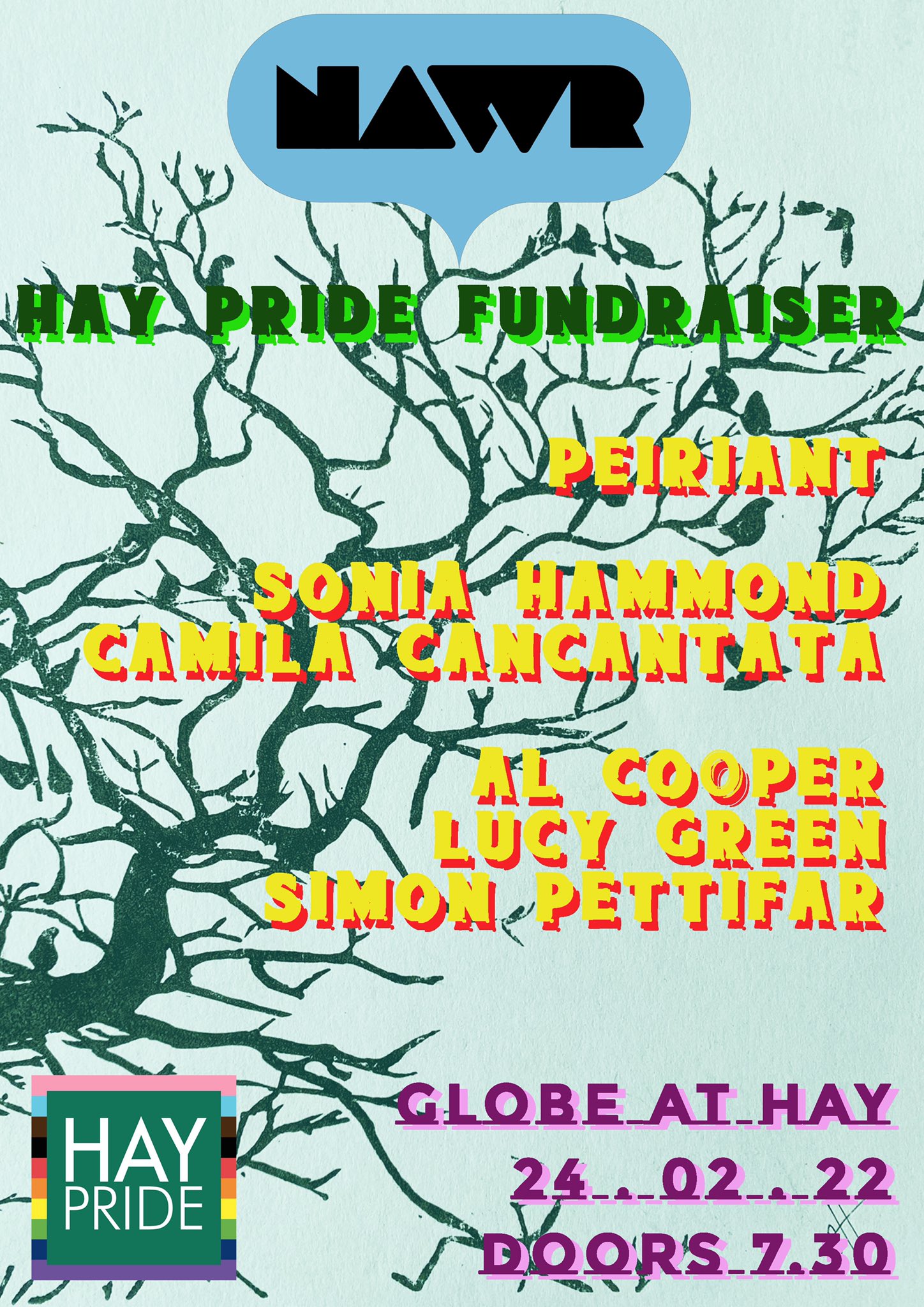 Thursday, February 24, 2022 - 19:30
Y Gelli Gandryll / Hay-On-Wye, Hereford, HR3 5BG
Hay NAWR returns next Thursday February 24th with a gig fundraising for a first ever Hay Pride event. This will be an event of local experimental artists including Sonia Hammond, an excellent cellist who has previously played for NAWR with Charlie Beresford, now returning with pianist Camila Cancantata. Camilla and Sonia have been playing together for nearly a decade both as a duo and in collaborations, including with Beresford and Akmed Mukhtar to name but two. Their mutual passion for the nature and wildlilfe in the Welsh borders combined with knowledge of African and Indian music gives their improvisations a unique quality.
Also with performances from...
Peiriant is the ambient/ electronic duo of violin and electric guitar from NAWR organisers Dan and Rose Linn-Pearl. They recently released an EP called River Songs on Bandcamp which you can find here: https://peiriant.bandcamp.com/
Poet Simon Pettifar will perform accompanied by improvised music from Lucy Green on hurdygurdy and Alan Cooper on electric fiddle.
Suggested donation of £7 on the door, with all proceeds to Hay Pride event.